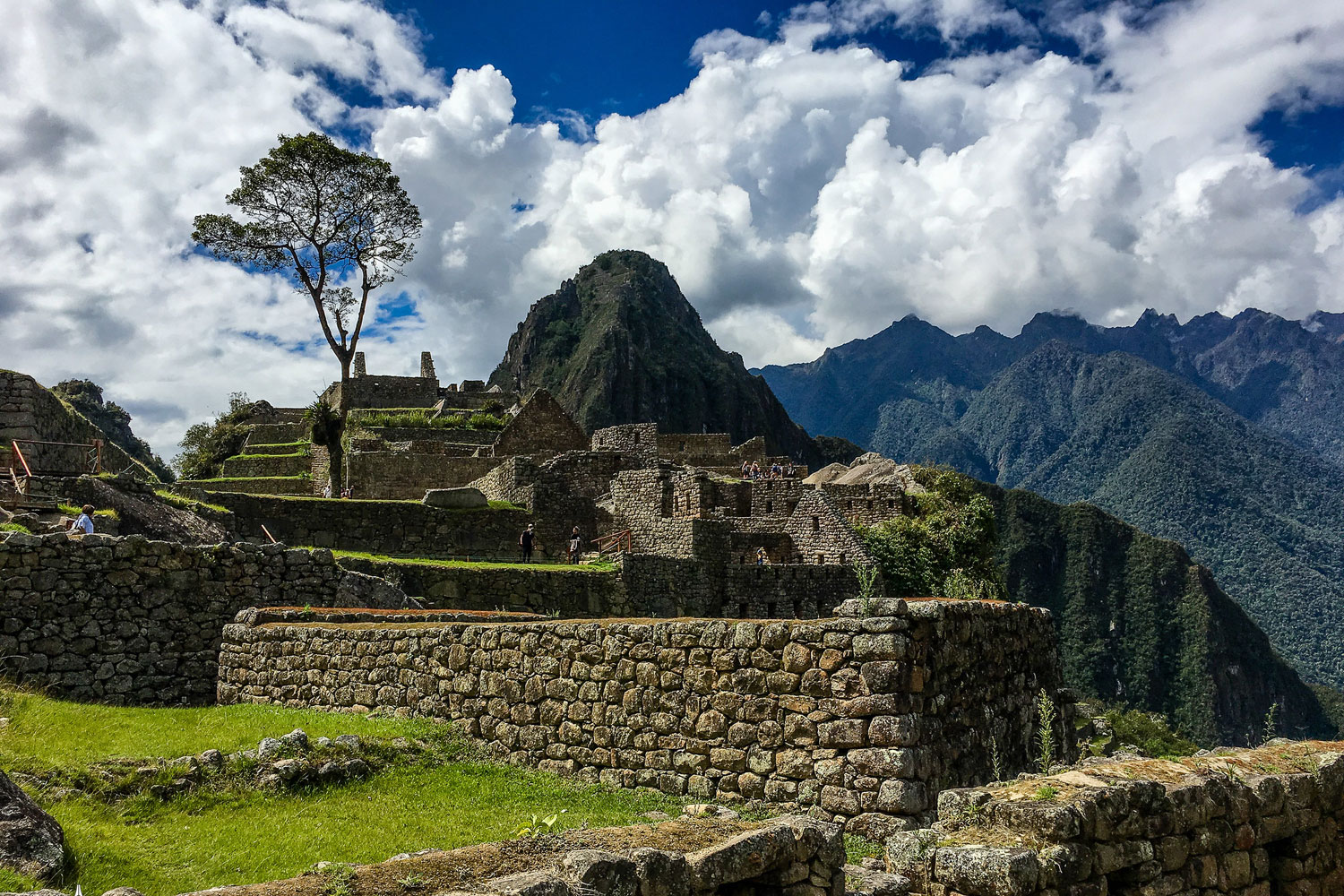 Photo credit: Sacred Earth Journeys
Heart of the Pachamama with Puma Quispe Singona
A Sacred Journey of Healing, Andean Medicine, and Energy Work in Peru
September 28 – October 8, 2020
Andean Medicine Man and Wisdom Keeper, Puma Quispe Singona, guides us through the spiritual heart of Peru, from Machu Picchu & the Sacred Valley to Lake Titicaca.
Watch the photo tour and personal video invitation below!
On this journey, we will hear traditional teachings, participate in ceremonies, and undertake powerful healing and energy work, including the option to work with the ancestral medicine man, San Pedro (Wachuma). Puma will lead us through the Sacred Valley where we will meet his family in Chinchero before visiting Machu Picchu and other sacred sites including Ollantaytambo and Sacsayhuamán. We will visit the spectacular site of Chonta for a breathtaking condor sighting and will stay with a homestay family on Amantaní on the tranquil waters of Lake Titicaca.
Information on the tour including the detailed itinerary, logistics, and costs: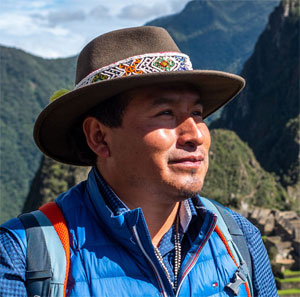 PUMA QUISPE SINGONA was trained by his Grandfather since he was 6-years old and walks the path of a traditional Andean medicine man. Speaking to thousands of people globally, he is recognized as a keeper of ancient wisdom.
He is a prominent citizen within his local community and a member of the Elders Council in Chinchero, Peru as well as the co-founder of Cusi Huayna, a youth group focused on re-strengthening the community through the remembrance of traditional dance, story, and weaving.
Today Puma plays an active role in world affairs by sitting on several international and indigenous councils including the World Wisdom Council, whose honorary chair is Mikhail Gorbachyev.
He was featured in 4Real, a documentary television series that features young leaders who, under extreme circumstances, are affecting real change on some of the most pressing issues of our time. Through this work, he is ensuring the contribution of indigenous wisdom toward strengthening the vision of global harmony and healing.